Welcome to the Waterford Historical Society and Waterford Historic Village. We are an active group dedicated to collecting, protecting, and preserving the history of Waterford for the interest and education of present and future generations. We have a research library and many artifacts and displays for community interest. We are a non-profit 501(c)3 organization that gets no funding from local, state, or federal levels. We rely on Waterford Community members and businesses for funding.
Waterford Historic Village is our interpretation of Waterford's place in history. Some of our buildings are original, some are exact replicas and some are representations of what the buildings would have looked like in the early 1900's as progress and prosperity brought Waterford successfully into the next century.
All set in the lovely Fish Hatchery Park along the Clinton River, our site welcomes all to sit a spell and contemplate a life far removed from the hectic pace and digital world of today.
Please stop by on a Wednesday for a tour or a cup of coffee. We are always looking for volunteers and would love to have you get involved in some way as we continue to build Waterford Historic Village and bring Waterford's past into the future.
Winter Weather - The Waterford Historical Society will not be open in inclement weather. If the Waterford School District is closed, we are closed. If the roads are bad, we are closed! Please call 248-343-3694 before you come. Thank you. We want everyone to be safe!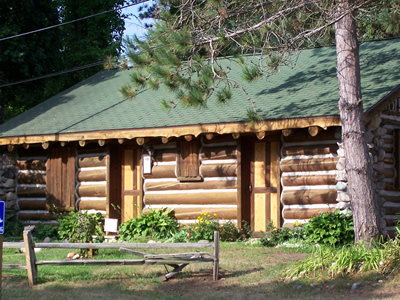 Location:
Fish Hatchery Park
4490 Hatchery Road
Waterford, MI
Mailing address:
P.O. Box 300491
Waterford, MI 48330
Hours:
The Hatchery House, research library, offices and our Log Cabin store are open year round on Wednesdays from 10:30 a.m.—2:00 p.m
Waterford Historic Village will close for the season to tours after September 30, 2013, and will re-open on April 16, 2014.
Click here to download our Brochure